CJC Alum Matt Sauer Becomes Sarasota (Fla.) Herald-Tribune Executive Editor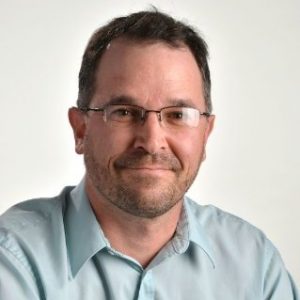 Matt Sauer, B.S. Journalism 1989, MAMC 1992, is the new executive editor of the Sarasota Herald-Tribune.
Sauer joined the newspaper in 1993 as a county government and politics reporter in Charlotte County before covering business in Manatee County. In 2014, he became deputy managing editor for enterprise and business and has served as interim executive editor since October.
In a May 17 article in the Herald-Tribune article Sauer said that editing his hometown paper is a dream come true. He plans to continue the commitment to community coverage which he claims is the "lifeblood of the Herald-Tribune."
"Newspapers are fighting battles on many levels these days, against a difficult financial climate, against changing technologies and tastes and against some people's perceptions about the news media," Sauer said in the Herald-Tribune article. "But journalism — good journalism — is as strong as it's ever been and necessary to the lives of our readers and to the health of our democracy."
Sauer was the editor of The Independent Florida Alligator in 1992. He served as a correspondent for the Tampa Bay Times while he was a UF student to help cover the Gainesville student murders in 1990 and joined the Times after graduation.
Posted: May 18, 2017
Category: Alumni News, College News
Tagged as: Matt Sauer, Sarasota Hearld-Tribune