Carla Fisher Receives Major Research Grant from NIH/NIEHS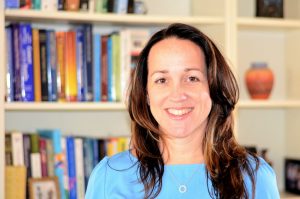 Carla Fisher, University of Florida College of Journalism and Communications Advertising assistant professor, has received a $345,000 grant from the NIH/NIEHS (Breast Cancer and the Environment Communication Research Initiative).
The two-year R21 (exploratory or developmental) grant begins on May 1. Fisher is principal investigator (PI) for UF and co-PI with a colleague from George Mason University.
Fisher's research will evaluate the effectiveness of using targeted social media (mommy blogs) to disseminate breast cancer environmental risk information to women and their family members, particularly daughters.
Posted: April 20, 2017
Category: College News
Tagged as: Breast Cancer and the Environment Communication Research Initiative, Carla Fisher, NIEHS, NIH