Recent Grad Spotlight: Meteorology with Peta Sheerwood
Peta Sheerwood is devoted to keeping people informed and safe. As an undergraduate student at the University of Florida, Peta was determined to find her niche and she did so in meteorology. Growing up in Miami, Peta was no stranger to severe weather. She always had an interest in hurricanes and once she began at the University of Florida, she took advantage of her mentors to help her decide on the best career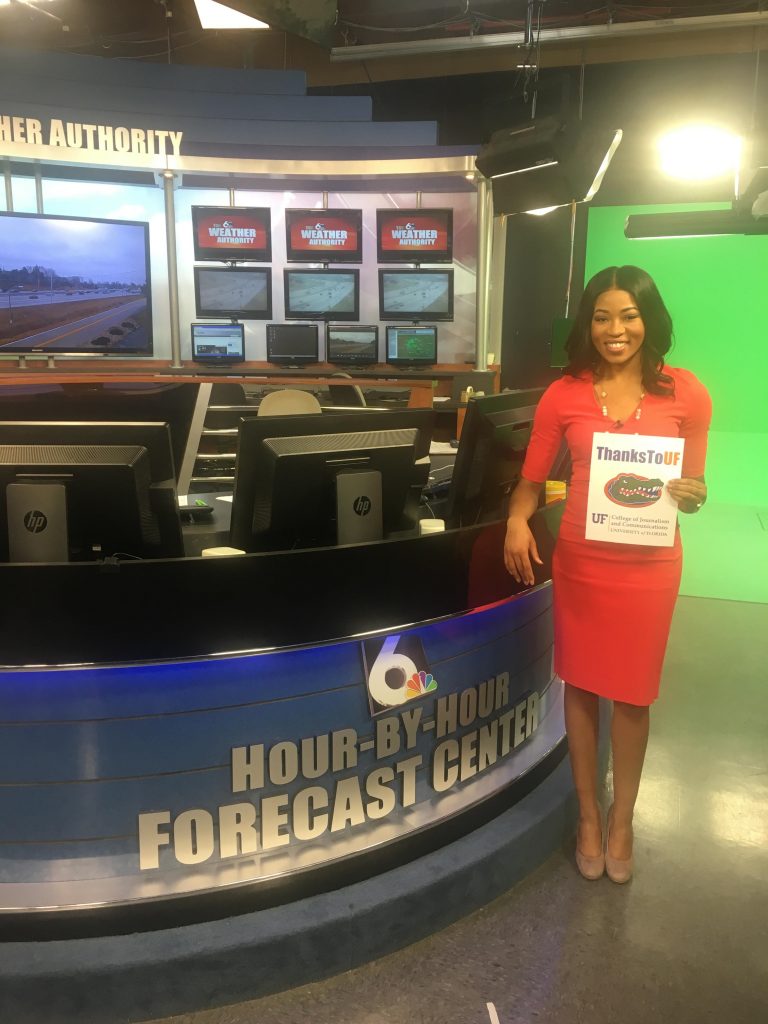 path.
 Joining the National Association for Black Journalists when she first arrived on campus allowed Peta to find her family away from home. When the vice-president at the time recommended volunteering with WUFT and Radio Reading Services, Peta decided to take their advice. The INC became a place for her to dabble in all different areas of news, but ultimately the Weather Center would become the place for her. Currently working as a weekend morning meteorologist for WOWT 6 News in Omaha, Peta has worked all over Nebraska. In addition to weather, she has also worked on statewide stories for both KOLN 10/11 News and KSNB NBC Nebraska.
For any students looking for advice on how to live out their dreams, she has a few recommendations. "I would tell students to take full advantage of the technology and real world experience the college has to offer. Volunteering time is crucial in getting the full experience. This includes volunteering for election nights. The same goes for forecasters during severe weather events. These are the times to polish your skills as a young professional."
While it may seem that Peta knew exactly what she wanted to do, she doesn't see it that way. "I didn't have a specific "aha" moment. It all just fell into place." For any student looking towards the future, Peta is an excellent example of how being committed to your work will allow all of the pieces to come together in the end.
    ~Liandra Larsen
Posted: March 16, 2017
Category: Student News
Tagged as: Alumni, career