Two CJC Students Place in Hearst Multimedia News Competition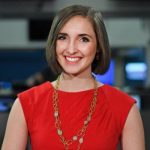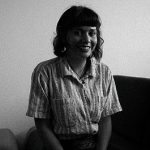 Two University of Florida College of Journalism and Communications students were recognized in the 2016 Hearst Journalism Awards Competition Multimedia News category. Journalism senior Drea Cornejo received 13th place for "Lightnin' Salvage Lives On" chronicling a fire in a business behind a popular Gainesville pizza place. Telecommunication freshman Grace King received 14th place for "On the Trail" featuring coverage of the 2016 election. CJC is now seventh overall in the Multimedia News competition.
Cornejo and King collaborated with WUFT News Manager Gary Green and Journalism Associate Professor John Freeman on the winning entries.
The College previously placed two students in the top 10, including first place, in the Radio category and tied for 12th place in the Enterprise Reporting category.
Posted: March 15, 2017
Category: College News, Student News
Tagged as: Awards, Drea Cornejo, Gary Green, Grace Kng, Hearst Journalism Awards, John Freeman, Multimedia Jornalism