Clay Calvert's Law Journal Article is First on "Fake News"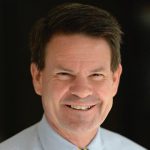 University of Florida College of Journalism and Communications Marion B. Brechner First Amendment Project Director Clay Calvert's  article "Fake News, Free Speech, & the Third-Person Effect: I'm No Fool, But Others Are" was published in the Feb. 8 edition of The Wake Forest Law Review. The piece is the first published law journal article in the U.S. on the topic of fake news.
On the same day, Calvert's comments on defamation suits against Donald Trump and Bill Cosby were featured in Reuters' article "Trump Accuser Follows Cosby Playbook by Pursuing Defamation Suit" which appeared on various news sites, including CNBC and Yahoo! Finance.
Posted: February 9, 2017
Category: College News
Tagged as: Clay Calvert