College establishes ONA investigative data journalism award
To recognize the growing importance of digital and data journalism, the University of Florida College of Journalism and Communications is establishing "The University of Florida Award for Investigative Data Journalism" that will be presented at the Online News Association's annual awards ceremony, Dean Diane McFarlin announced today.
The award, which will honor high-impact data journalism that is exceptionally well presented, will be given in two size categories – Small/Medium and Large. Each winner will receive a $7,500 prize.  The inaugural awards will be presented on the final night of ONA14, the association's conference and awards banquet held Sept. 25-27 at the Sheraton Hotel and Towers in Chicago.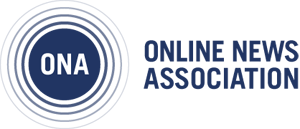 "We are so pleased to partner with ONA, and grateful to the estate of the late Lorraine Dingman for enabling us to establish this generous prize," McFarlin said. "We hope this award will encourage more groundbreaking journalism using big data, and entice more journalists to learn how to find and tell significant stories through data. There is an aspirational element for our college as well: This award sets the bar as we develop our own educational programs in data."
Winners of the University of Florida Award will also be invited the spring following OJAs to the UF campus to work with College of Journalism and Communications students and faculty as journalists in residence. The costs of their travel and lodging are also supported by the Dingman gift. While at Florida, the winners will be invited to share their expertise and show how they produced their award-winning work. Sessions from their visit will be digitally captured and shared on the College and ONA websites.
The Online News Association is the world's largest membership organization of digital journalists; its annual awards honor data journalism, visual digital storytelling, investigative journalism, public service, technical innovation and general excellence.
"When done well, data journalism effectively blends reporting, design, functionality, relevance and storytelling and can have an enormous impact on coverage critical to the public," said Joshua Hatch, ONA Board member and Chair of the Online Journalism Awards. "We're delighted to join with the University of Florida to honor and support this new form of investigative journalism."
The 2014 OJAs are open to work published between June 16, 2013, and June 15, 2014. Applicants are invited to submit their work on journalists.org until Friday, June 13, 2014, at 11:59 p.m. ET in one of the 33 categories after reading the Rules & Eligibility.
The finalists and the winners will be selected through a two-step process. First, industry-leading journalists and new media professionals will screen the awards to determine semi-finalists. In August 10 judges will convene to select winners.
Entries can be submitted here. The deadline for entries is June 13. View the complete list of 2013 winners at journalists.org.
About the University of Florida College of Journalism and Communications
The University of Florida College of Journalism and Communications is driving innovation and engagement across the disciplines of advertising, journalism, public relations and telecommunication. The strength of its programs, faculty, students and alumni  — in research and in practice — has earned the college ongoing recognition as one of the best in the nation among its peers. The college offers bachelor's, master's and doctoral degrees and certificates, both online and on campus. The college's strength is drawn from both academic rigor and experiential learning. CJC students have the opportunity to gain practical experience in the Innovation News Center, which generates content across multiple platforms, and a strategic communication agency that will begin operation in Fall 2014. The college includes seven broadcast and digital media properties and the nation's only program in public interest communications.
About the Online News Association
The Online News Association is the world's largest association of digital journalists. ONA's mission is to inspire innovation and excellence among journalists to better serve the public. The membership includes news writers, producers, designers, editors, bloggers, developers, photographers, educators, students and others who produce news for and support digital delivery systems. ONA also hosts the annual Online News Association conference and administers the Online Journalism Awards.
Posted: May 21, 2014
Category: College News
Tagged as: Award, ONA