Advertising students win Telly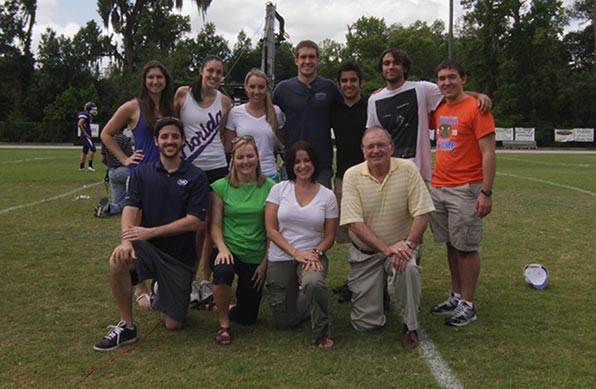 Congratulations to Advertising Associate Professor Robyn Goodman; Taylor Lear, ADV 12; Daniella Phillips, ADV 12; Dan LeVine, ADV 13; Alex Martin, ADV 12; and Allison Barkett, ADV 12, for winning a 2013 Bronze Telly for their Florida PrepZone campaign created for Fox Sports in 2012!
They won the award in the "Regional TV and Multi-Market Cable – Media Promotion" category, competing against professionals — yes, professionals — from across the country. The campaign was developed through the FOX Creative University.
This year's awards had more than 12,000 entries from all 50 states and 5 continents, which makes our students' win all the more impressive.
Watch
More information at Fox Creative University →
Posted: June 26, 2013
Category: College News, Student Awards
Tagged as: Awards, Robyn Goodman