Gallo, Orlando qualify for Hearst Finals in San Francisco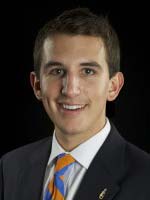 Congratulations to Steven Gallo who has been selected to compete in the television news category in the 2013 Hearst Journalism Awards Program next month in San Francisco. Steven joins Alex Orlando who was informed earlier this month that he had qualified for the finals in the Hearst writing competition.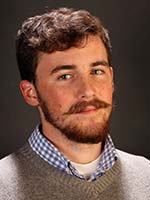 Finalists in five categories will gather in San Francisco June 3-7 to compete for additional scholarship awards ranging from $1,500 to $5,000. This is the second year in a row that our College has sent two students to the finals. Last year, Steven won the radio news competition and Jon Silman, JM 2012, took first place in the writing competition.
Steven will graduate this weekend and start in our graduate program this fall. Alex is currently an intern at the Tampa Bay Times.
Posted: May 2, 2013
Category: College News, Student Awards
Tagged as: Awards, Hearst Journalism Awards