Former New York Times editor Howell Raines to speak Feb. 25
Video of the event
[iframe src="http://mediasite.video.ufl.edu/Mediasite/Play/3d38c4de15284f939a1c47ea9d9c60531d" width="100%" height="480″]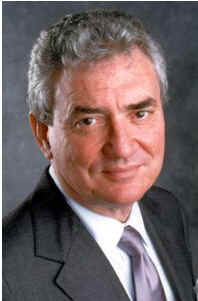 Related: Howell Raines talks with students →
Howell Raines, former executive editor of The New York Times and a current contributing editor for Condé Nast Portfolio magazine, will speak about his career in political journalism at 6 p.m. on Feb. 25 in Pugh Hall on the University of Florida campus. The event is free and open to the public and will be streamed live at www.bobgrahamcenter.ufl.edu.
Master Lecturer Mike Foley will interview Raines, a Pulitzer Prize winning writer, about a variety of topics, including the past, present and future state of journalism, his experience of stepping into the lead position at the Times five days before Sept. 11, the current political landscape, the 'Jayson Blair' experience as well as his writings.
Raines' affiliation with The New York Times began in 1978, when he joined as a national correspondent based in Atlanta. He held a variety of positions within the publication over the years including serving as the White House correspondent, deputy Washington editor and the London bureau chief. In 1993 he became the paper's editorial page editor, a position he held for eight years. The aggressive style of his editorials, especially those criticizing President Clinton, drew widespread notice because it differed from the measured tone for which Times editorials had always been known.
Raines was appointed Executive Editor of The Times in September 2001, serving until May 2003, when controversy stemming from the Jayson Blair scandal led to his dismissal. A Times internal investigation revealed that 36 of the 73 national stories Blair filed with the paper over a six-month period were marred by faked bylines or evidence of plagiarism.
Raines reviewed his tenure as Executive Editor in an extended, 21,000-word piece published in the Atlantic Monthly. He revisited the controversy in his 2006 book, The One That Got Away, which combines fishing stories and descriptions of his career as a journalist, with particular attention to the events preceding the Jayson Blair scandal and his own subsequent dismissal.
In January 2008, Raines became a media columnist for Condé Nast Portfolio magazine where he continues to serve as a contributing editor.
The program is co-sponsored by The Hugh Cunningham Professorship in Journalism Excellence in the College of Journalism and Communications and the Bob Graham Center for Public Service.
Posted: February 13, 2013
Category: College News
Tagged as: Guest Speaker